January 8, 2014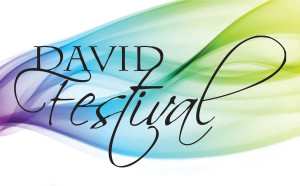 TORONTO (CANADIAN CHRISTIAN NEWS SERVICE)–World-renowned worship leader, Robin Mark of Belfast, Ireland will headline a worship in the arts festival held outside of Toronto this spring.
Mark has sold over two million albums worldwide, is a Dove Award nominee, recipient of the Gospel Music Association's International Award and has four international gold discs.
The David Festival, an annual conference held in Port Perry and Uxbridge, ON, in March/April, will welcome Mark, known for such contemporary hits as "Days of Elijah," and "Jesus All for Jesus," along with Canadian songwriter and female Gospel Musician of the year Ali Matthews. They will be joined by a team of experienced worship leaders presenting interactive seminars for participants who want to be equipped and empowered to worship God with excellence through the arts.
The David Festival offers a wide roster of learning opportunities, including a writing workshop led this year by Bill Fledderus, a senior editor of Faith Today magazine. Mark Runke, a faculty member of the University of Toronto, will lead a choral workshop.
"The David Festival is quite a unique event," says Bev Foster, a planning committee member, worship leader and musician. "It has grown organically each year since we began in 2008 with a vision to encourage, enable and equip churches in our area to glorify God through music and the arts. Now, we have world class clinicians and participants who recognize what a great opportunity this is to learn in an intimate setting, and arrive at the conference from all over."
This year, the conference spans two weekends, the final weekend of March (the 29th) and the first weekend in April, (the 5th) and includes public worship opportunities on both Sundays, including a worship celebration with Robin Mark on Sun. March 30th at Uxbridge Baptist Church in Uxbridge, ON, at 6:30pm.
Contact: Bev Foster
Website: www.davidfestival.ca
Email: bfoster@room217.ca
Phone: 905.852.2499