May 15, 2014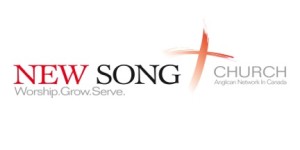 PORT PERRY, ONT.–(CANADIAN CHRISTIAN NEWS SERVICE)–An international leader in the work of reconciliation will make one speaking appearance in Canada on May 31, in Port Perry, near Toronto.
Rev. Russ Parker, author, lecturer and counselor, has worked on reconciliation issues around the world, notably in Ireland, facilitating discussion at a pivotal, historic gathering including Prince Charles, Ian Paisley and other significant players in that conflict.
"My work in Ireland was through mediators in running listening and reconciliation workshops for a cross section of political, church and sectarian groups representing Sin Fein and the Ulster Defence Association," explains Parker. A reconciliation initiative in the Roman Catholic Churches in Drogheda resulted in reconciliation between Catholics and non-Catholics in that city.
Parker has been overseeing the work of reconciliation teams in Rwanda and Burundi and led listening courses for the leaders of the armed forces in Burundi.
When Archbishop Desmond Tutu led the Truth and Reconciliation Commission in the days after the fall of apartheid in South Africa, he used materials designed by the "listening" organization headed by Parker. His writings have been used by non-profit organizations to help AIDS victims in Africa. Parker has served as an advisor to the Archbishop of Canterbury (the head of the Anglican Church).
Parker will speak at New Song Anglican Church (14460 Simcoe St, Port Perry) on Sat. May 31, from 9:00am to 4:00 pm at a conference entitled "Recovering the Ministry of Blessing." Parker will also be the guest speaker at the Sunday morning service at 10:00 am at New Song on June 1, and an evening Healing Service at 7:30pm.
"The ministry of blessing is an undiscovered country," says Parker. "We think blessing is either something reserved for the minister to do as an official part of their ministry, and it is at least this. However, others think that blessing someone is a religious sort of way of saying I wish you well. There is a kernel of truth in this but blessing is a pronouncement of faith and expectation which God delights to own and we need to recover its practise and power."
Contact: Bruce McCallum
phone: (905) 982-2064
website: www.newsongportperry.ca/www.trustcounts.org