September 16, 2013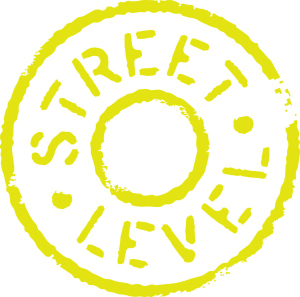 TORONTO, Ontario–A new book promises to help elementary-age children better understand people with disabilities–a population who are often the brunt of bullying.
It's Hard Not To Stare, published by Castle Quay Books Canada, is the second book in STREETLEVEL's Children's Compassion Series, a school-aged program that addresses the complex issues of social justice in a safe, thoughtful and age-appropriate manner.
Written and illustrated by award-winning author and activist Tim Huff, the book features a foreword by The Honourable David C. Onley, Lieutenant Governor of Ontario. The teachers' guide is written by Jan Fukumoto, Central Coordinator of Autism Services for the Toronto District School Board.
A celebration marking the launch of It's Hard Not To Stare will be held, Thursday, November 7, 2013 from 1:30 – 2:30 p.m. at the cultural hub of Regent Park, Daniel's Spectrum, 585 Dundas Street East, Toronto. The event, which is sponsored by Tech 4 Kids, will include a welcome by the Lieutenant Governor, and a feature presentation from the Bob Rumball Association for the Deaf. Media are invited.
"When we nurture compassion in children in one area of life, the potential of that goodness spilling over into all other areas is great," says Tim Huff, co-founder and director of community engagement for STREETLEVEL. "My hope is that this book will encourage children to look at others through a lens of compassion and understanding, rather than assumption, judgment or fear."
Studies on bullying repeatedly show that children with disabilities are especially vulnerable to being the targets of repeated aggression from their school-age peers.
Following its run as a pilot in 2012, The Compassion Series has been enthusiastically embraced by Public, Catholic and Private School Boards in the Greater Toronto Area. The series will be rolled out to schools across the country, beginning in Calgary, as funding allows.
STREETLEVEL is a national network of compassionate doers-driven to action by their belief that poverty and homelessness can and must be solved. It is comprised of dedicated leaders working cooperatively to address the systemic sociological, economic, cultural and spiritual deficits that contribute to poverty and homelessness in Canada.
For more information:
Website:          www.streetlevel.ca
Contact:          Alison Hardman
Email:             alisonhardman@streetlevel.ca
Phone:            (905) 330-8349