November 22, 2013
HAMILTON, Ontario—When Grand Challenges Canada announced $9.3 million in seed grants to improve global health yesterday, Save the Mothers' Mother Friendly Hospital Initiative—under the direction of Dr. Eve Nakabembe—was on the list of recipients.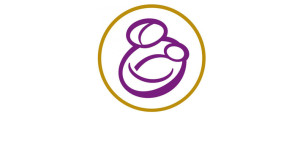 Grand Challenges Canada is funded by the Government of Canada, and is dedicated to supporting Bold Ideas with Big Impact in global health. They are extending grants of $100,000 each to 83 "inventive new ideas" for addressing health problems in resource-poor countries. 
Save the Mothers' bold idea is the vision of Dr. Eve Nakabembe, a Ugandan obstetrician and director of Save the Mothers' Mother Friendly Hospital Initiative (MFHI) in Uganda. Through the MFHI, graduates of the Save the Mothers program work with hospitals to improve standards of care for mothers and newborns.
Dr. Nakabembe's idea is to fill in vital gaps for vulnerable mothers and newborns to receive health care expeditiously. By using highly accessible mobile phone technology to link mothers in rural areas with trained health care workers in local hospitals through toll free hotlines, women will have greater access to advice and emergency transportation.
"I'm only one link in the chain," said Dr. Nakabembe. "Science has found all the cures to prevent mothers from dying due to pregnancy complications. But there is a great need for social and business reforms to ensure every mother can get the care they need in time."
"This grant will go a long way to helping prevent the deaths of many women and babies."
"Grand Challenges Canada's portfolio of projects shows how innovators with bold ideas have the potential to make a big impact on global health," said The Honourable Christian Paradis, Canadian Minister of International Development and Minister for La Francophonie. "By connecting game-changing ideas with some of the most pressing global health challenges, these projects will lead to sustainable and affordable health solutions in low- and middle-income countries."
Founded by Dr. Jean Chamberlain Froese, Save the Mothers (STM) is an international, non-profit organization that educates local leaders in developing countries to improve mothers' health and reduce the incidence of preventable maternal death.
"We couldn't be more delighted at the news of this award," said Dr. Chamberlain Froese. "Dr. Nakabembe has been a pioneer, leading the MFHI as its director. She has envisioned this project to improve the services and effectiveness of the Mother Friendly Hospitals. It will help mothers and babies get critical care earlier, when they most need it."
Every day 800 women die from preventable causes related to pregnancy and childbirth. Ninety-nine percent of these deaths occur in the developing world. Uganda alone—a country with a population about the same size as Canada's—experiences 6,000 maternal deaths every year.
"Sustainable change demands long-term strategies," said Dr. Daniel Scott, Managing Director of STM. "It's not about short-lived aid or quick fix solutions. Save the Mothers helps to create lasting change through local leadership."
For more information or interviews,
Contact:  Daniel Scott, Managing Director
Email:     dscott@savethemothers.org
Phone:    (905) 928-7283