TORONTO–(CANADIAN CHRISTIAN NEWS SERVICE)–Castle Quay Books announces the release of The Yuletide Factor: Cause for Perpetual Comfort and Joy by youth advocate, speaker, and award-winning author Tim Huff.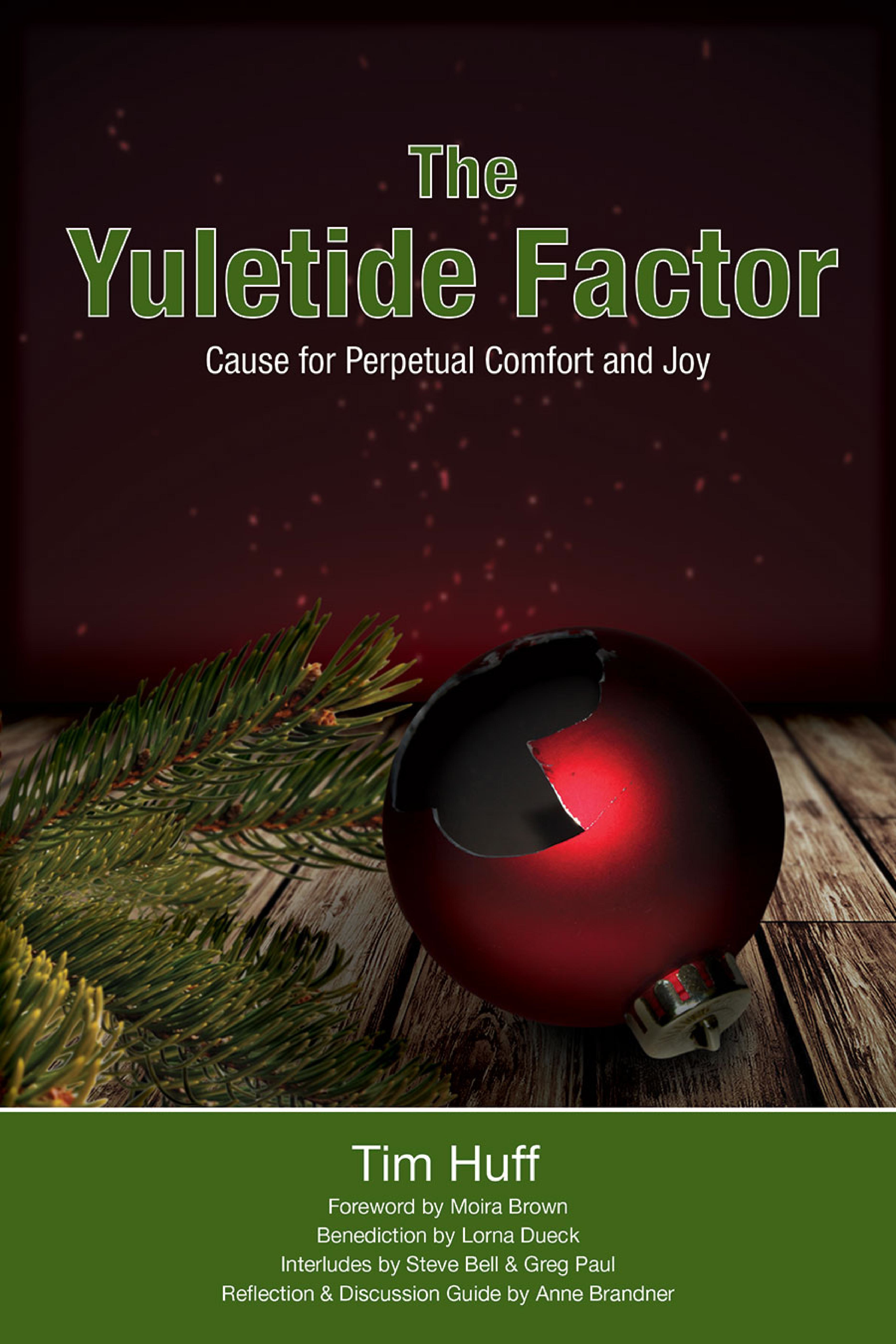 This collection of seasonal short stories takes readers on a timeless journey, touching down at the unlikeliest of times and in the most improbable of places, where nuances of the Christmas spirit have left indelible legacies.
"The Yuletide Factor is not just another Christmas book," says Larry Willard, publisher at Castle Quay. "While it will make a welcomed Christmas gift, it's also a book that will be equally appreciated from a springtime picnic blanket or a summertime dock chair."
Born and raised in Toronto, Tim Huff has travelled throughout Canada, the United States and Europe, researching, networking with and training others in creative and compassionate responses among marginalized communities and individuals challenged by isolation, neglect and rejection. Those experiences have shaped him as a human being and as a writer.
"My goal in writing The Yuletide Factor was to share the unpredictable adventure of faith, while summoning readers to join me in an exploration of the human spirit," says Huff. "My hope is that readers are stirred to rethink comfort and joy. What we do here is explore traditions, lore, culture and scripture through the Christmas lens so that it becomes obvious that the reality, impact and fullness of the Christmas story can only be known when we cherish one another inside and outside of Advent, with no shelf life or expiry date."
The book rises brilliantly to the level of Huff's previous best-selling and award-winning works, Bent Hope and Dancing with Dynamite, challenging a status quo population to look for, and become, "Christmas people," every day of the year.
"In an era of terrorism, climate change and refugee crises, Tim Huff's powerful telling and retelling of the Christmas story–as recounted through the lens of his own unique experiences and profound encounters with people living on the margins–will inspire readers with hope," says Miller Alloway, president of Maranatha Foundation and chair of Arrow Leadership International Ministries. "The Christmas spirit can–and should be–shared with others every day."
About the Author
Tim Huff has four award-winning books published by Castle Quay Books. His book Dancing With Dynamite: Celebrating Against the Odds won the 2011 Grace Irwin Award as Best Canadian Book that year.
For nearly three decades he has worked full-time in the Greater Toronto Area with Youth Unlimited (YFC), where he initiated and directed Frontlines Youth Centre, pioneered the Light Patrol street outreach, and founded and currently leads the Compassion Series interactive program.
As a highly sought after speaker across Canada, Tim's history of service also includes leadership on The Hope Exchange Street Level Network, The National Roundtable on Poverty and Homelessness, and board membership with The Daily Bread Food Bank and Hockey Helps the Homeless. Tim has been featured frequently on television and radio and in major print publications, domestically and internationally.
All of Tim's titles are available through most bookstores and on the Castle Quay web site.
The Yuletide Factor: Cause for Perpetual Comfort and Joy
by Tim Huff
Foreword by Moira Brown
Benediction Lorna Dueck
Interlude by Steve Bell and Greg Paul
Reflection and Discussion Guide by Anne Brandner
ISBN 978-1-927355-38-1 Soft Cover
$19.95 in Canada
200 pages, size 6″ x 9″
Distributed by Ingram International
Phone: 1-800-937- 8000
-30-
For interviews:
Website: www.castlequaybooks.com
Contact: Larry Willard, Publisher
Phone: 416-573-3249
Email: larrywillard@rogers.com