April 22, 2014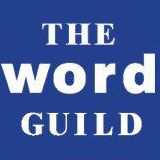 TORONTO – (CANADIAN CHRISTIAN NEWS SERVICE) – This spring, Canada's largest annual Christian writers' conference, Write Canada, will celebrate its 30th year.
From June 12 – 14, 2014, hundreds of writers – authors, bloggers, journalists, columnists, poets and playwrights – will gather once again at the Guelph Bible Conference Centre, 485 Waterloo Ave., in Guelph, Ontario. Over the past three decades, Write Canada has successfully equipped writers, beginner to professional, from all across North America.
This year's keynote speakers include New York Times best-selling author Ted Dekker, and best-selling author and speaker Mark Buchanan.
"We've pulled out all the stops to make Write Canada's 30th anniversary conference the best one yet," says Write Canada's Director, Jayne Self.
Sarah Ball, Publicity Team Lead says, "I can't wait to hear how Ted Dekker and Mark Buchanan will teach and inspire us. There's going to be a lot of shared wisdom and insight. This will be an invaluable opportunity for writers to learn, gain new skills and be inspired."
Registration is open to all writers – whether beginner, intermediate or professional – there will be something for every skill level. This is the conference for those who want to hone their craft.
Write Canada is purposefully designed to create opportunities to network, advance careers and build lasting friendships. There will be one-on-one meetings with publishers, agents and editors, continuing classes, workshops, manuscript reviews and much more.
"The first year I came to the Write Canada conference, I came with a couple of stories I wanted critiqued. It was extremely helpful and encouraging," says award winning author and 2014 faculty member, Margaret Terry. "By my second conference, I had signed with an agent, and published a book."
There will be several different learning tracks to choose from – Beginner, Intermediate/ Advanced, Spiritual Writing, Career, Publishing and more. Registrants will also enjoy the extensive bookstore, delicious meals, and serene facility.
Space is limited. Early registration is encouraged.
Write Canada is organized by The Word Guild, an association of hundreds of Canadian Christian writers, editors, speakers, publishers, booksellers and librarians.
For further conference information, faculty bios, and online registration,
visit: www.thewordguild.com and click on Write Canada 2014.
For photos and/or comments:
Contact: Jayne Self, Director, Write Canada
Email:    writecanada@thewordguild.com
Phone:   519-942-2896