October 4, 2013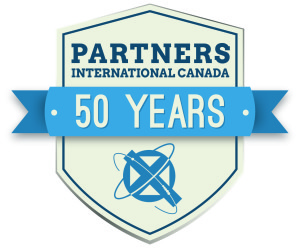 BRAMPTON, Ontario–Every year Partners International Canada brings world class ministry leaders from across the world to share their experiences with Canadians. These leaders possess outstanding vision and incredible passion for showing the love of God in their unique contexts of holistic international development and mission.
Our guests this fall, Philip Timoti from India and Valdimir Ubeivolc from Moldova, face remarkable joys and challenges leading ministries in the most challenging and remote regions of the world. We're excited to invite you to meet these dynamic leaders and hear their motivating stories of holistic development, faith, restoration and hope firsthand.
They will also be travelling in Ontario and British Columbia this October and are available to speak at your event or meet with you personally while on tour. Check out the Hope in Action Tour page; http://partnersinternational.ca/hope-in-action-tour/
New Promo Video Highlighting Leprosy: http://partnersinternational.ca/meet-philip-timoti
About Philip Timoti, UPHOLD, India / Focus: Works among six of the major unreached tribal groups in rural India. He has trained over two hundred workers, started four orphanages, one HIA/AIDS orphanage, operates a large field hospital and works with a leper colony.
About Vladimir Ubeivolc, Beginning of Life, Moldova / Focus: Vladimir, along with his wife Yulia lead a dynamic ministry in a country with the highest rate of human trafficking per capita in the world. BOL, using a holistic approach works in the areas of human trafficking awareness, prevention and rehabilitation.
About Us: Partners International is a leading Christian not-for-profit delivering holistic international development. Our mission is to mobilize Canadians into partnership with indigenous NGO's to bring sustainable transformation in the world's harshest sectors.
For further information:
Kevin McKay
Partners International Canada
Email: kevin.mckay@partnersinternational.ca
Phone: 905.458.1202 ext. 228
Web: www.PartnersInternational.ca
Facebook: Facebook.com/partnerscanada
Twitter: @partnerscanada
CLICK HERE for Photo 1 (children helped by PI Canada)
CLICK HERE for Photo 2 (man with leprosy helped by PI Canada)