December 13, 2013
BRAMPTON, Ontario — Partners International Canada has been providing assistance to Philippines Missionary Fellowship (PMF) in their efforts to provide relief in communities being overlooked by large agencies and government initiatives in the Philippines.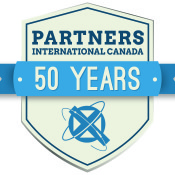 In a touching interview, Dr. Alfredo Guzman, Director of PMF discusses rehabilitation efforts in Layette Province and emphasizes the specific ways in which Canadian donations have quickly been put to use through well-established programs operating on a grass-roots level in partnership with the PMF network of churches in the most neglected regions.
Guzman says, "In Calipata-an, we expect to feed 17,000 individuals. PMF churches are acting as drop off points with lower distribution costs and we plan to extend our provisional outreach for at least two months. Food is a critical priority".
The Canadian government has extended its matching program until December 23. All donations to Partners International Canada will have twice the impact!
The interview can be heard on our website:
http://partnersinternational.ca/philippines-relief-interview
Our local partner PMF is already on the ground and is mobilized to provide a fast and effective response to this tragedy. Their existing connections in the local community allow them to quickly identify those with the most critical needs.
Your donation will go directly to one of three phases:
Rescuing lives, as long as one more person can be provided with needed food, water and medicine funds will go this effort.
Rebuilding homes and churches, people need to have basic housing and a place of security for children and possessions. They also need to have a sense of community and comfort in their faith by having a place to worship together
Restoring lives, as funds are available after some normalcy begins to emerge, people will need to have livelihoods to move past this terrible time. Some of the rebuilding of lives will include replacing fishing boats, creating fish farms and restoring agricultural land.
About Us: Partners International is a leading Christian charity delivering holistic international development. Our mission is to mobilize Canadians into partnership with indigenous NGO's to bring sustainable transformation and advance the Kingdom of God in the world's harshest sectors.
Contact:  Kevin McKay
Website:  https://donate.partnersinternational.ca/donate/philippines
Email:      kevin.mckay@partnersinternational.ca
Phone:     905.458.1202 ext. 228
Twitter: @partnerscanada